Most of the proletariat, didn't notice, but Sonikku sure didn't miss that detail- Kevin Spamcaster is now MyBB editor. SO THAT'S why he was going for gold with clickbait and passing any old shit as "news". He was going full tilt for the incentive...


So, many wonder who the Spamcaster is...


So you might be thinking... "Oh FOR FUCK'S SAKES, Sonikku is a butt-hurt furry that hates on crappy journalists!"
Well, to give you the proof, have a look at these "infractions" and see how butthurt this baby is. Also note that he only targets me, because apparently, the BLUE FUR BURNS he got last year on DISQUS, them wounds still healing:


So, calling a spade a spade, or saying things succinctly, is also butt-hurt inducing. Now being awesome and all, I could proceed to really tell the world what I think of this journalist, but, I think the peace offering might be better received, maybe, maybe not... only time will tell:

Powered by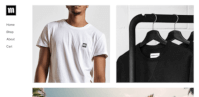 Create your own unique website with customizable templates.