I am really sad to say it, but, many in the South African furry scene, do not appreciate or care for satire or humour. This is pretty much like the national occupation of sport; being critical or satirical about the sport teams leads to vehement debate. Consider the following comic strip I produced:

99.9% of furries I surveyed about the above, thought it to be very funny. Unfortunately the 0.01% whom happen to be in charge of the ZAfur forums do not see it that way, and get upset. It is interesting then, that one could either draw the conclusion that these people are really serious about the fandom, in the same way that some people are about sports teams.

This however is nothing new. I have seen similar issues being experienced lately by our own Jonathan Shapiro (better known as Zapiro). The fundamental problem is not the art, or its exact message, but its misinterpretation by special snowflakes; these individuals whom are overly-sensitive to any form of critique, even. It is perhaps a miracle of modern times that these people get through school, and into the modern world, relatively unscathed, and indeed, work alongside us, without raging or being in a perpetual upset state.

However, it is not their interest in furry, or their participation that is the problem at all, moreover, it is the actual process of getting so upset, about anything, no matter how small. Blowing things out of proportion, a comparison is not sufficient; rather its blowing a bottle out of three grains of sand.


Over the December holidays I decided to devote myself to honing my art skills. The results thereof were not what I ever expected, in that I have attracted quite a following online, and in the Telegram groups and on forums of course.

So basically I am having to start 2018 not only working hard at honing my skills, but, by degrees, having to handle so many people I don't even know, who love what I do, and want to see more of it.

Powered by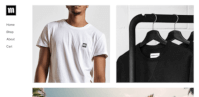 Create your own unique website with customizable templates.