Recently, a friend of mine, Leeward Shore, posted

a very interesting piece

about the place she had arrived at, after being in the FURRY fandom for a while. I feel somewhat the same, and my recent lifestyle change essentially made me forget and shift focus to more important things.

I wanted to elaborate on this quite a bit, because Leeward's experiences-

rather her being a victim of being fucked over by the fandom

, is a chain of events familiar to me. I have seen it elsewhere, and it occurs to me that it has many parallels with the anime fandom too. If it happens in furry, and it happens in anime, you can bet your balls it happens elsewhere too. Probably in the most obscure fandoms out there, too.

A short synopsis of the problem with fandoms in general

After all my life experiences since my 20s, I have come to understand that, fandoms suffer a fundamental flaw, essentially a design flaw that is there from the start. The degree, or extent of the flaw is different, so your mileage may vary.

The problem is essentially that of leadership. Fandoms by their nature, are very attractive targets for people with serious flaws- The flaws are the typical ones- sexual deviantism, domination, serious mental illness, perversion, and many more.

In the responses to the post, mention was made about furries being predominantly Asperger's syndrome/ASD/ADHD sufferers. This happens to be merely a coincidence.

It logically follows, in my experience anyway, that many really smart people are afflicted with one or a combination of the above syndromes, and on that, follows the strong interest in fandoms- any kind of fandom really.

The trouble starts, when the others arrive

. The others are, generally opportunists, in a broad category I will label them the Type-A personalities- specifically people who look for a gap to infiltrate a community and eventually use that community to further an agenda, in essence, exploitation. These people rather quickly become the leader, the man (or woman) at the top of the hill. From this vantage point, they get what they want, the ability to manipulate and control. More often than not, you will find that these people aren't really particularly interested in the subject of the fandom. They are more interested in what the fandom can bring to them. This is what I see all the fucking time. I saw it as far back as 2001 with that idiot Sasami and his sasamikawaii.org website. I saw it with Winston Sterzel and his blackblade.za.net / blackblade community. I saw it in 2005 with Rudolph Muller and his myadsl.co.za/mybroadband.co.za empire*. I am seeing it now with Rakuen Growlithe, and his zafur.co.za website/community.

All these sites and people have so much in common its downright scary.

* Technically its not a fandom, but it comes pretty close.

The trouble escalates, when the smart people in the community/fandom realize what is going on. This usually goes in the form of protest and open warfare (the way I fight against shit like this), and the more subtle form is the path that Leeward went with. But by far, the most common path traveled is that of voting with feet (or paws lest we shall use the correct terminology). People stop contributing to the forum, and disappear into the ether. Literally they go off the radar. Nobody knows why until you dig deeper.

What is wrong with the South African Furry Fandom specifically then?

Make no mistake, the furry fandom worldwide is broken to an extent. But, since I do not live in those countries it would be unfair of me to lump them into this dissertation.

My opinion remains unchanged- you have a dysfunctional community (and I say that with impunity because that is really what is going on) of people who are mainly retarded to take this fandom thing so seriously as to literally live it- meaning to actually push real life away and live the life of the assumed "fursona". That, in anyone's opinion is a serious psychological condition. You have this community of many of these dysfunctional people, mixed in with people like me who love anthropomorphic animals and the fun side of furry- that means there is no ways in fuck I am ever going to think I am an animal or a furry one for that matter- its just fun to roleplay and play around- humankind has been doing that since the beginning of time.

So now you have me, Leeward, and many others, who are married/in relationships, we are coders/engineers/techs by day and by night we have families- the usual, "normal" stuff: we just love art, anthro animals, MMORPG, etc.. nothing unusual and nothing wrong with playing RPG as an anthro character/sona. Then amongst us, you have these delusional fucks who have NO LIFE whatsoever, who believe that they were born into the wrong body type (therian/otherkin bullshit), and take this shit WAAAAY too seriously. Add to the mix the sexual predators who use this fandom to get access to others/kids/real animals (just like anime freaks do to get hold of underage girls). And then, to top it all off, you have the WRONG people leading the community- people who are not really interested in the fandom or the subject matter thereof but are VERY interested in the people in the community- probably viewing it as a dating catalogue or some such.

So a valid argument against what I said is- that happens overseas too. BUT, in South Africa, its worse. South Africans, have a very special kind of flaw, they just

looove

to be better than everyone else i.e. the

Keeping Up with the Joneses

fail is strong with them. That, and in general, the level of apathy and laziness of people who do not have Type A, makes them super easy subjects to manipulate and control. The typical South African Type A is pretty much like your hard-nose corporate American businessman- they do not listen to suggestions or requests- its their way or the highway! And they love to screw over their fellow human being.

And that is what makes zafur such a supremely fucked up community. Rakuen Growlithe, aside from personality flaws and my belief that he is a shady individual, is one of those hard-nosed businesslike people. He would probably be right at home at Freescale Semiconductor, as VP of manufacturing, in the heart of Austin, Texas where his manner, personality and arsehole attitude would fit like a cock up an arse, and be appreciated. He would be compensated handsomely for it.

So, you have the zafur community or rather,

bunch of oddities furries in south africa

being led by a guy who excels at Six Sigma American corporate management style and typical Yank management drawl. No wonder it doesn't work. No wonder it is a fuck-up!

A comparison of community leaders past and present in SA


Now, words above, mean little, I have been thinking about this for a while and I thought "Hey why not build a comparison table" to see what is common amongst these ridiculous community leaders. So herewith, I present to you, the table:
Powered by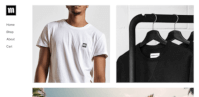 Create your own unique website with customizable templates.