After a rather pleasant weekend, I had one of those deep conversations with my wife once more.

This time we discussed the whole rationale and idea about being a "furry" and it is pretty clear that I should and must come out of the closet about it.

Let's face it, after decades of hanging with the blue hedgehog, assuming the identity of the blue hedgehog and his friends, it comes as no surprise that this is pretty natural stuff to me. From my viewpoint its merely a transition from a known character, to one of my own creation.

Now, of course, I cannot claim to be Sonic The Hedgehog. That wouldn't be right for a number of reasons, not least that SEGA-SAMMY Holdings might have a shit fit about it and send me nasty lawyer's letters. It also doesn't mean I don't like Sonic any less, it just means that its time for me to express my own sassy and artistic side via my fursona. And for this purpose,

ArtyLoop the Wolf

was created.

At this time I am working on the design of the character, and I am already signing my own art as my fursona. I am in the process of commissioning

Nanukk Luik

for the ref-sheet, from which I am going to create (make, stitch and whatever else is needed) the matching fursuit.

Dispelling some common myths (for the sake of the family and relatives who read my blog)

This is not a business about fucking animals or having any kind of relations with them. I find the thought of that rather disgusting (and its also illegal). This has frequently been the angle taken by the media (we all know what I think of the mass media) to create sensationalist articles that sell newspapers and tabloid magazines. No, this has nothing to do with that. As everyone knows I am by degrees a cat fancier, and I have been involved in cat shelters and such.

This is not some kind of gay club either. While it so happens that many of the participants in the fandom happen to be gay, its pretty much par for the course in the artistic business. One's sexual orientation should never the man (or woman) make. In short, stop fucking judging people (yes mother dear, I am talking to you)


This is a sub-culture, and like many others (please watch a couple of episodes of Big Bang Theory to learn about geeky subcultures). My son is a Star Wars fan, and cosplays as Darth Vader. This is pretty much the same, so I get to prance around dressed as a wolf (complete with the feeling of being wrapped in a couch and sweating my lungs out)


So I am often asked.. "But but but, what about the furry porn?" Oh you mean the "yiff"? Well. what can I say, the same sort of thing exists in other subcultures...erm.. ever heard of hentai doujinshi based on popular anime (including Sonic The Hedgehog fucking the shit out of Amy Rose)? Well there's millions of pages of tentacle sex in the anime scene (and even more weird and disgusting stuff). So the question is, what about it? I don't care about it, doesn't mean much to me, as I don't need it in my life. However I do think there's an untapped market for it in South Africa and I want to pick up that tab.


Then there is the misconception that being a furry means dressing up, and fucking in a fursuit. Well, as Uncle Kage put it succinctly, you can attempt it and I will stand by ready to call the emergency services because you will probably need it due to getting hyperthermia within 4 minutes, straight. Sorry to disappoint (yes even you Spamcaster) but I have no desire, or find "murrsuiting" anything except some sick dream.


So let's leave a nice picture here, one of which is used in the Wikipedia articles. As can be seen, its all about roleplay, all about having fun with other people. I don't see anything untoward here.

Powered by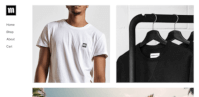 Create your own unique website with customizable templates.