So this weekend, I had strangers in my home (the reason for this will be revealed later in an upcoming rant about so-called pet welfare organizations) and one of the things that people do not understand is when they see an office, either a home office or a real office in the workplace, that looks something like THIS:

OK so I live many thousands of kilometres away from the United States, in Africa, which means I am (for now) stuck in a crappy apartment, and space is always a contentious issue, but at least my home workspace/workpad does bear a resemblence:

The commentary I got from the two that were here was:
"Oh, do you work from home?"
No, I make custom, hand made, organic toilet paper!
Powered by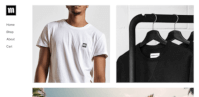 Create your own unique website with customizable templates.